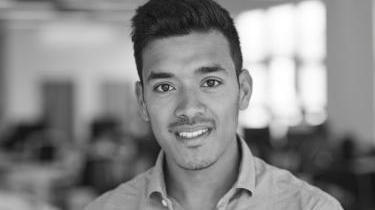 Joel Moktar
Principal Associate
Joel is an experienced strategy and development consultant. He provides advice across the Triple Line's private sector development portfolio.
Joel has 9 years of experience in strategy and development consulting, having led or delivered over 50 engagements with businesses, investors and donors across the agribusiness, renewable energy, financial services, and manufacturing sectors. His work has focused on the design, implementation and evaluation of private sector development programmes and funds which build business ecosystems and drive inclusive economic growth, as well as hands on growth support to SMEs and diligence for investors.
He has led the design and implementation of M&E systems for large development programmes and funds, including the FCDO's GBP 100m Manufacturing Africa programme, the MasterCard Foundation's USD 50m Fund for Rural Prosperity, and the USD250m Africa Enterprise Challenge Fund. Joel has also led independent evaluations and conducted impact due diligence behalf of impact investors and DFIs, designing a range of in-person and remote mobile data collection methods to collect impact data and conducting rigorous analyses to assess the impact of their investments and portfolios.
Joel has worked with dozens of businesses, investors and development partners to develop new strategies and assess market and impact opportunities. He has recently supported one of the largest global DFIs to identify investment sectors and lending approaches to drive private sector growth in Uganda, as well as supporting an pan-African agricultural impact investor to design a post-investment TA facility. He also has deep experience supporting financial institutions to scale agricultural and SME finance, including supporting a leading commercial bank in Rwanda to develop a suite of value chain financing products for agribusiness SMEs and providing TA to four Ugandan banks to increase lending for productive use solar technologies.
Joel is based in Nairobi but has deep experience across East, Southern and West Africa. Besides Triple Line, he has worked in-house for a number of leading consultancies, including Deloitte and Open Capital.
He holds an MSc in Development Management from the London School of Economics and a BA (Hons) in Economics from the University of Exeter.
Country Experience
Africa

Ethiopia, Ghana, Kenya, Rwanda, Sierra Leone, Tanzania, Uganda, Zambia, Zimbabwe

Europe

United Kingdom