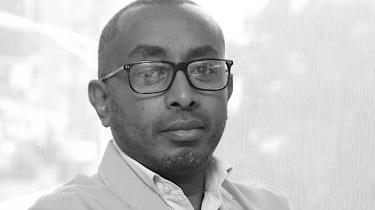 Tesfaye Hailu
Ethiopia Country Head
Tesfaye is a certified water and energy specialist with over 20 years of professional experience. He is the head of Triple Line's operations in Ethiopia and leads the delivery of energy and climate finance programmes and projects in East Africa.
Tesfaye has extensive experience in climate finance and in implementing water supply and renewable energy turnkey projects across the east and southern Africa regions.
Prior to joining Triple Line, Tesfaye was the Country Programme Head in Ethiopia for the FCDO-funded Climate and Development Knowledge (CDKN) programme that was managed by PwC and implemented by SouthSouthNorth (SSN). At CDKN, Tesfaye supported the implementation of Ethiopia's Climate Resilient Green Economy vision and strategy and the provision of technical assistance to the Ministry of Finance (MoF) on climate finance and the Ministry of Water, Irrigation and Electricity (MoWIE) on Decentralised Renewable Energy (DRE). He also led proposal development, feasibility studies and Environmental Impact Assessments (EIAs) that helped unlock US$50 million by the Green Climate Fund (GCF) and US$10 million from the Adaptation Fund on behalf of the Ministry of Finance.
Tesfaye's programme and project experience includes serving as lead advisor, consultant and programme manager in the water, energy, and environment sectors to government ministries, departments and agencies (MDAs) in Ethiopia, Djibouti, Kenya, and Rwanda, bilateral and multilateral organisations (including AFDB, World Bank, USAID, FCDO, and GIZ), UN agencies (UNDP, UNICEF), and the private sector.
Tesfaye has a Master of Science in Geophysics and Bachelor of Science in Geology from the Addis Abeba Universit
Country Experience
Africa

Ethiopia, Djibouti, Kenya, Rwanda, Uganda, South Africa

MENA

United Arab Emirates

Americas

United States, Ecuador