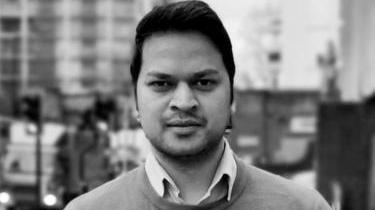 Peeyush Chaturvedi
Senior Business & Project Manager
Peeyush is an experienced strategy and development specialist. He works in business development, strategy and diversification, grant/fund management and risk management and compliance.
In the last seven years with the organisation, Peeyush has been instrumental in winning and managing multiple projects for the company. He has also been part of several strategic initiatives at the corporate level. He is currently leading on new business development and is also managing projects for client's like FCDO, USAID and European Union in Asia & Africa. Some of his previous projects that he successfully managed include HCL Foundation funded Solar Microgrid Project in India; Lien AID funded WASH Project in Myanmar; EU funded Heritage Evaluation Project in Ethiopia etc. In his previous role at Infraline Energy (a leading Energy Consulting Firm based out of India), he worked on developing company's research & consulting business in South Asia and Africa.
Peeyush is based in London and has deep experience of working in countries in Africa & Asia. He holds a PGP in International Business from Indian Institute of Management Calcutta, India and a Bachelors in Business Management with a specialization in International Business from University of Pune, India.
Country Experience
Asia

India, Myanmar, Philippines, Afghanistan

Africa

Ethiopia

Europe

United Kingdom