Africa
For over 10 years, Triple Line has been working with our East African clients to deliver practical and proven solutions to their inclusive growth and resilience development challenges.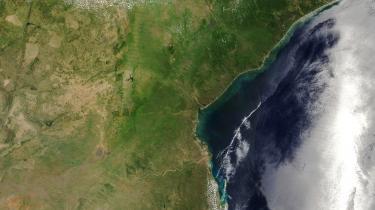 Overview | Africa rising
Africa's potential for growth is tremendous; yet material challenges remain. The continent is one of the world's largest free trade areas and currently has a population of some 1.2 billion people, predicted to increase to 2.1 billion by 2050.

Africa's development path faces real obstacles – rapid urbanisation, food insecurity, climate change impacts and environmental degradation, youth unemployment, the threat of conflict, poor connectivity between cities and between urban areas and their rural hinterlands, inadequate energy supply, technical skills shortages, and significant gender inequalities. As a result, over 416 million Africans live in extreme poverty.
As a North-South business with a firm presence in East Africa over the past 10 years, we offer our clients deep knowledge and expertise tailored to the Sub-Saharan Africa region.
We work with governments and other partners to promote economic opportunities, address climate change impacts, improve access to basic services, and help plan infrastructural investments to realise Africa's economic and developmental potential. We do so in a sustainable and inclusive manner.
We apply our in-house expertise, and global outreach, to build capacity and resilience, promote good governance and drive more equitable and sustained development appropriate to Africa's current and future needs.
Ethiopia
Address

ADORE Addis
Bole Atlas
Addis Ababa, Ethiopia
Telephone

+251 911 693292

Email

.(JavaScript must be enabled to view this email address)
Kenya
Address

The Promenade
General Mathenge Road
Nairobi, Kenya
Telephone

+254 703 566698

Email

.(JavaScript must be enabled to view this email address)