Fund management
Supporting development partners by managing portfolios of high quality, innovative and transparent projects implemented by civil society and the private sector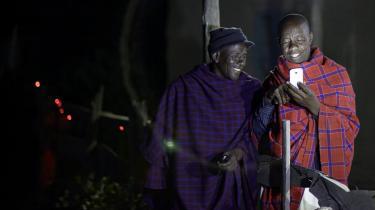 Overview
We specialise in providing comprehensive fund management across the entire fund management lifecycle as well as advising fund managers on how to maximise performance and impact.
Challenge funds and grant funds are used by international development partners and agencies to encourage innovative thinking and approaches to specific development challenges, engaging with a wide range of civil society and private sector organisations.
Triple Line specialises in providing comprehensive support for successful fund management across the entire fund management lifecycle including:
Design of multi-year, multi-country programmes and calls for proposals, grantee selection and due diligence
Risk and performance management
Monitoring, evaluation and learning
Group or one-to-one support to grant holders and national partners to support the successful achievement of their project outcomes as well as a wide range of relevant technical and financial capacity building activities
We also advise other fund managers on how to maximise the performance and impact of their funds. This includes advice on the design and implementation of results management frameworks, management support to the collection, aggregation and analysis of grantee data, technical capacity support to fund managers and grantees, advice on gender mainstreaming across challenge fund schemes, and the facilitation of cross-portfolio reflection and learning processes.
Featured Case Studies
Fund management