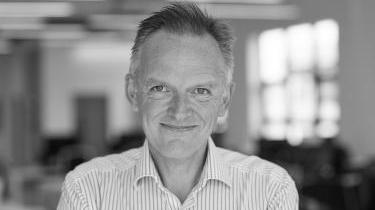 David Smith
Principal Associate
David has over 30 years' experience in economic development and the design, management and evaluation of development assistance programmes. He is the is founding director of Triple Line.
With over 30-years' experience in the management of teams and projects, David brings considerable expertise to Triple Line. He is a specialist in grant programme management, monitoring and evaluation, private sector development, agricultural development, governance, policy and research.
David has designed, managed, implemented and evaluated a number of DFID challenge funds including the Governance & Transparency Fund and the Development Awareness Fund. He also works with the multi-donor Africa Enterprise Challenge Fund and the MasterCard Foundation Fund for Rural Prosperity and has been the independent monitor for the AusAid Enterprise Challenge Fund. He has advised and designed a number of other grant funds including: economic empowerment of the extreme poof in Bangladesh and the Common Fund for Commodities.
Prior to forming Triple Line in 1999, David worked as an economist and general manager of the Coffee Industry Cooperation in Papua New Guinea (1990-93) and as an economist with the National Farmers' Union in London (1981-90).
David has an MBA from City University Business School, London, and was awarded an MSc in Agricultural Economics from Oxford University. He holds a BA in Economics & Agricultural Economics from Nottingham University. David speaks fluent French, basic Melanesian Pidgin and basic Russian.
Country Experience
Africa

Botswana, Ethiopia, Kenya, Lesotho, Mozambique, Mali, Nigeria, Rwanda, South Africa, Tanzania, Uganda, Zimbabwe

Asia/Pacific

Afghanistan, Australia, Azerbaijan, Bangladesh, Cambodia, Georgia, India, Philippines, Laos, Thailand, Papua New Guinea

MENA

Egypt, Jordan, Syria

Europe

Albania, Belgium, Bosnia and Herzegovina, Croatia, Czech Republic, Estonia, France, Germany, Latvia, Lithuania, Poland, Serbia, Switzerland, Romania, Russia, Ukraine