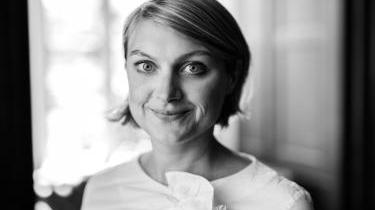 Hannah Swan
Head of Operations
Based in London
.(JavaScript must be enabled to view this email address)
Hannah is an experienced programme and business manager in the international development sector and is Head of Triple Line Operations.
Hannah brings over twelve years' experience working in the international development sector, primarily in programme and business management. She has extensive experience of growing teams, leading large and complex bids, and designing systems and processes that improve efficiency and coordination. She increasingly works on improving Triple Line's approach to ESG principles, ensuring the company embodies strong social values. This includes improving equality and diversity, transparency, and stronger governance.
She has a good working knowledge of a range of technical and cross-cutting themes having worked in a wide range of programmes; from managing the Monitoring, Evaluation and Learning of the International Climate Fund, to assessing the efficacy of the economic development component of the DFID-funded Rural Access Programme in Nepal and presenting the subsequent redesign. Hannah joined Triple Line as the Programme Manager of thier flagship £20m Cities and Infrastructure for Growth programme in Myanmar which offered technical assistance to the Government. Earlier in her career Hannah lived in Uganda where she set up a country office, recruited a team, and developed strong client relationships and was instrumental in building a regional portfolio of work.
Hannah holds a BA in Economics and Social Science from the University of Manchester, is an Agile Practitioner and has completed courses in leadership and management at the University of London, and is trained in Shipley Bid Development and Management.
Country Experience
Africa

Ethiopia, Kenya, Mozambique, South Africa, Uganda, Zambia

Asia

Nepal, Myanmar, Pakistan

MENA

Europe

Americas