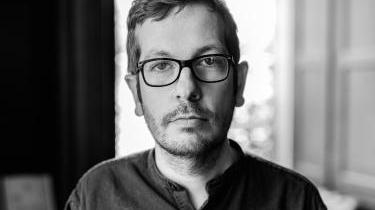 James Handley
Senior Consultant
James specialises in evaluation of forest governance and climate change programmes, providing research, analysis and project management.
James is skilled in applying a range of evaluation approaches, including value for money assessment, portfolio analysis of grant funds and qualitative research.
James's recent assignments include project management and technical support to the Policy, Evaluation and Learning Team for the Forest Governance, Markets and Climate Programme, investigating the context and impact of deliberative policy-making processes supported by FCDO in the forest governance sector and the trade of forest commodities.
In 2021, James was based in our Ethiopia office, contributing to evaluations of climate programming for a number of clients, including the Government of Ethiopia. James also has recent experience in Indonesia and Southeast Asia, including through managing the Evaluation Management Unit of FCDO's Forestry, Land Use and Governance programme, ensuring quality of evidence and undertaking field validation. He also led a a process evaluation and cost effectiveness analysis of the UK Space Agency's Peatland Assessment in Southeast Asia by Satellite (PASSES) project.
James also has extensive experience of fund management practices and approaches, having overseen data management, application appraisal and portfolio analysis for DFID's Global Poverty Action Fund and Civil Society Challenge Fund, as well as applying innovative data mining techniques to examine factors leading to impact.
James has an MA in Japanese Literature from the School of Oriental and African Studies, and a BA in English Literature from the University of Oxford.
Country Experience
Africa

Ethiopia

Asia

Indonesia, Malaysia