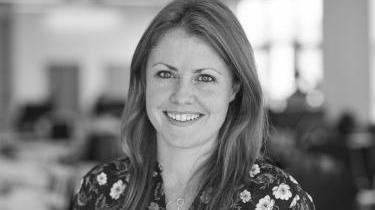 Katharine May
Principal Consultant
Based in London
.(JavaScript must be enabled to view this email address)
Katharine is an experienced monitoring evaluation and learning specialist. She provides thematic expertise and manages projects across the monitoring, evaluation and learning portfolio.
Katharine has over 10 years' experience in MEL, programme coordination, grant fund management and capacity building with civil society organisations. She has worked for a range of clients including former DFID, FCO, USAID, Sida and Comic Relief. She is an expert in monitoring, evaluation and learning (MEL), grant fund management, capacity building and programme management; thematic expertise in governance, innovation, adaptive programming and sexual and reproductive health. Katharine is experienced in evaluation, design of MEL systems and frameworks, and challenge fund management.
Katharine is an experienced evaluator of large global funds and programmes – she is currently Senior Evaluator on a meta-evaluation of USAID's Grand Challenges and was a core team member on the evaluation of DFID's innovative Amplify fund. She also advises on the design of MEL systems, theories of change and results frameworks, and facilitates participatory group learning. She provides MEL support to Standard Chartered's Futuremakers Foundation, and is the Monitoring Expert on DFID's International Anti-Corruption programme's monitoring and learning agent.
Prior to this, Katharine focused on grant management for DFID's Civil Society Challenge Fund and Global Poverty Action Fund, providing MEL capacity building to civil society organisations.
Previously, Katharine worked with international NGOs in operational research and programme management roles in sexual and reproductive health. She has lived and worked in sub-Saharan Africa and South East Asia and has a Masters in Health, Population and Society from the London School of Economics.
Country Experience
Africa

Kenya, Uganda, Rwanda, Mozambique, Nigeria, Sierra Leone, Tanzania, Zambia

Asia

Cambodia, Myanmar

Europe

Switzerland