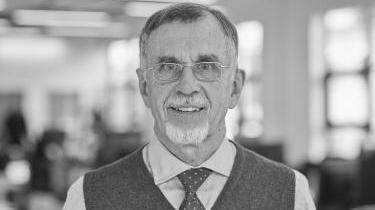 Laurence Sewell
Principal Associate
Laurence has over 45 years monitoring, evaluation and learning experience. He provides technical assistance on the design and implementation of a range of evaluative products and services.
Laurence has more than 45 years' experience in international development, working in managerial, advisory and technical capacities for government agencies and private and public sector organisations across Asia, Africa and the Middle East. He has expertise in organisational reform and a technical background in natural resources management. Laurence specialises in strategic planning, policy review and public sector capacity building; and has extensive experience in community participation and stakeholder analysis in project planning and implementation. His key strengths are in teamwork, innovation and adaptability.
He has particular expertise in designing monitoring systems (including theory of change, results frameworks and log frames) and in conducting evaluation studies, including capacity building in monitoring and evaluation for a diverse range of clients. Laurence is part of Triple Line's technical service team for the Evaluation Quality Assurance and Learning Services (EQuALS), providing monitoring and evaluation advice and support to FCDO.
Laurence holds a BA in Geography from the University of Sussex, and has post-graduate qualifications in management from the Polytechnic for Central London, and project planning from the Management for Development Foundation, Holland.
Country Experience
Africa

Ethiopia, Gambia, Kenya, Malawi, Mozambique, Namibia, Niger, Nigeria, Sierra Leone, Somalia, South Africa, Tanzania, Uganda, Zambia, Zimbabwe

Asia

Afghanistan, India, Japan, Kazakhstan, Kyrgyz Republic, Malaysia, Pakistan, Thailand, Uzbekistan, Vietnam

MENA

Jordan, Turkey, West Bank and Gaza

Europe

Albania, Belgium, Bosnia and Herzegovina, Bulgaria, Croatia, Cyprus, Denmark, Estonia, Germany, Georgia, Greece, Hungary, Lithuania, Macedonia, Norway, Poland, Romania, Russian Federation, Serbia, Spain, Sweden, Ukraine