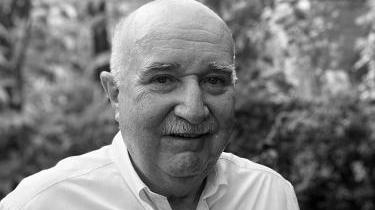 Royston Brockman
Regional Director, Southeast and Central Asia and the Pacific Region
Based in Manila
.(JavaScript must be enabled to view this email address)
Roy has over 40 years' experience in the climate, infrastructure and urban development sectors. He is responsible for Manila office and operations in the Southeast Asia region.
Roy brings over 40 years' professional experience of the climate, infrastructure, and urban development sectors of the developing and developed world. He provides technical consultancy support, management and leadership in cities, infrastructure, and climate change. He has advised national and local governments and the private sector on affordable housing and urban renewal, climate and infrastructure finance, public private partnerships, and strategic urban development.
He has worked for many years with the Asian Development Bank (ADB), the World Bank and UK's Foreign and Commonwealth Development Office, preparing and structuring urban development, shelter, climate, and infrastructure projects for financing. He has significant experience of institutional strengthening and capacity development programmes and undertakes assignments for ADB's Independent Evaluation Department on public and private sector projects and programmes. He has authored and co-authored several major publications, including the ADB's Managing Asian Cities, and City Development Strategies to Reduce Poverty. He is resident in Asia.
Country Experience
Africa

Egypt, Ethiopia, Ghana, Kenya, Mozambique, Rwanda, South Africa, Swaziland, Tanzania, Zambia

Asia/Pacific

Bangladesh, Cambodia, Cook Islands, People's Republic of China, Fiji Islands, Hong Kong SAR, India, Indonesia, Jordan, Kazakhstan, Kuwait, Kyrgyz Republic, Lao PDR, Malaysia, Marshall Islands, Mongolia, Myanmar, Nepal, New Zealand, Pakistan, Philippines, S

MENA

Jordan, Kuwait, United Arab Emirates

Europe

Armenia, Bulgaria, Georgia, Ireland, Poland

Americas

Montserrat, Netherlands Antilles