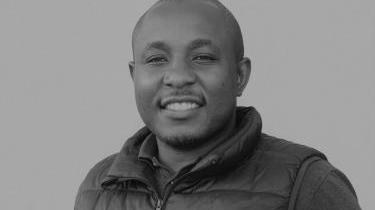 Erick Sakwa
Managing Consultant
Based in Nairobi
.(JavaScript must be enabled to view this email address)
Erick has over 8 years of professional experience in monitoring, impact evaluation and research including experience of developing theories of change, designing M&E systems and performance measurement frameworks, and promoting the uptake of research and evaluation findings.  
At Triple Line, Erick works as Managing Consultant where he provides expertise in mixed methods research and evaluations under the Inclusive Growth and Resilience Team.
Prior to joining Triple Line, Erick worked for Root Capital as an Impact and Advisory Manager. In this role, among many things, he managed mixed methods impact evaluations, fund management and reviewed social and environmental metrics, impact rating, and impact & profitability hurdles for Small and Growing Businesses working with smallholder farmers in Kenya, Uganda, Tanzania, Rwanda, Ghana, and The Democratic Republic of Congo (DRC).
Over the years, he has worked as a Monitoring and Evaluation and Verifications Consultant on a range of projects including AGRA/FCDO- South Africa Regional Food Trade Initiative, IBTCI- USAID Somalia Program Support Services(SPSS) and CISP-UNICEF Somalia- Protection Working Group. Erick has a BA in Social Studies and an MA in Project Planning and Management.
Country Experience
Africa

Kenya, Uganda, Tanzania, Rwanda, DRC, Somalia, Ghana, Malawi, Zambia, and Mozambique