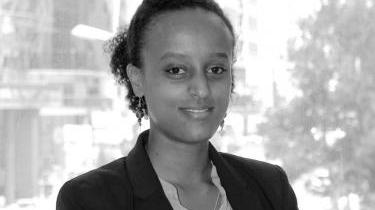 Edom Woldegiorgis
Managing Consultant
Based in Addis Ababa
.(JavaScript must be enabled to view this email address)
Edom is an economist with over 5 years of experience in investment promotion and private sector development.
Edomprovides technical support to programmes and projects across Triple Line's trade, industrialisation and private sector development portfolio.
Prior to joining Triple Line, Edom served as Deputy Chief of Staff to the Commissioner of the Ethiopian Investment Commission (EIC). This included providing strategic advise and supporting EIC's work with Government of Ethiopia ministries, departments, implementing agencies, as well as multilateral organizations and the private sector. Edom coordinated EIC's Investment and Private Sector Reform Sub-committee that was mandated with supporting the delivery of economic reforms as part of Ethiopia's Home-Grown Economic Reform Secretariat, the equivalent of the Growth and Transformation Plan (GTP).
Edom has Bachelor of Arts (BA) in Economics and is currently pursuing her Master of Science (MSc) in Regional and Local Development Studies from the Addis Abeba University.
Country Experience
Africa

Ethiopia