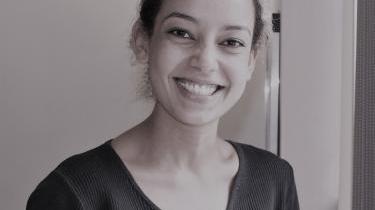 Hanna Yimenu
Consultant
Based in Addis Ababa
.(JavaScript must be enabled to view this email address)
Hanna is based in Addis Ababa and offers a unique blend of user-focussed architecture with excellent communication, graphic design and creativity skills
Hanna is an Architecture graduate with over 4 years of experience in design, marketing, and project management and is currently working in Triple Line's Ethiopia office as a Consultant.
Hanna has strong creative-thinking skills which she has used to develop marketing strategies, branding strategies, creative concept development and creative translation of messages. Her practical skills in graphic design, video, and radio production contribute to her multi-faceted approach to communication, providing unique and innovative solutions for clients.
Hanna has worked on the design and construction of residential and mixed-use buildings, supporting all stages of development from research and design to modelling and site supervision. She has developed expertise on human behaviour, human need research, analysis, and data synthesis. Hanna has worked for Aeon Consultancy and Berry Advertising where she has gained strong skills in project management, communication, critical thinking.
Hanna has an undergraduate education from The Ethiopian Institute of Architecture, Building Construction and City Development.
Country Experience
Africa

Ethiopia