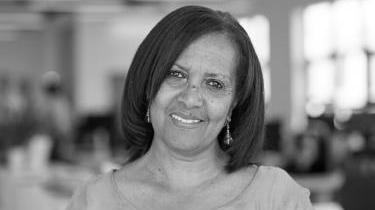 Dr Shoa Asfaha
Principal Associate
Based in London
.(JavaScript must be enabled to view this email address)
Shoa has nearly 30 years experience as an environment and climate change specialist. She is responsible for the Environment, Forests and Climate Change portfolio.
Shoa is a forest governance, climate change, gender and MEL expert with nearly 30 years' experience providing technical assistance to voluntary sector organisations, research institutions, governments, UN institutions and the donor community. Shoa develops, manages and grows Triple Line's work on environment and climate change. She is responsible for strategic business development as well as technical direction and delivery of projects and programmes in the fields of climate mitigation, forest governance and MEL.
She brings deep knowledge of forest policy processes involving governments, private sector, civil society, and communities; as well as extensive experience in leading and implementing large, complex evaluations and helping agencies to mainstream gender in their projects and programmes.
Shoa has a PhD in Economic Geography from the Ecole des Hautes Etudes en Sciences Sociales (Paris); and is fluent in French, English, Tigrinya and Amharic.
Country Experience
Africa

Cameroon, Central African Republic, Chad, Democratic Republic of Congo, Eritrea, Ethiopia, Gabon, Ghana, Kenya, Mali, Mauritania, Mozambique, Republic of Congo, Senegal, Sierra Leone, Sudan, Tanzania, Uganda, Zambia, Zimbabwe

Asia

Bangladesh, India, Indonesia, Thailand, Cambodia, Myanmar

Europe

Austria, Belgium, France, Netherlands, Sweden, Switzerland

Americas

Canada, USA