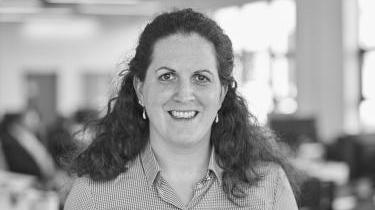 Zsofia Kovacs
Principal Consultant
Zsofia is an economist specialising in monitoring and evaluation, economic analysis, financial and market assessment. She is the MEL Advisor for Cities and Infrastructure for Growth Myanmar programme.
Zsofia is a Monitoring Evaluation and Learning Consultant with 15 years' experience in climate resilient infrastructure, PPPs, private sector development, entrepreneurship, and youth employment. Zsofia provides support and advice to IFIs, DFIs, philanthropic foundations and international development agencies. Her expertise encompasses a wide range of services within MEL, including evaluation designs, evaluability assessments, development of theories of change, impact pathways and M&E frameworks, conducting independent evaluations, impact studies, learning reviews and investment validations.
Zsofia has recently assessed impacts of investments by MasterCard Foundation's Fund for Rural Prosperity in Kenya and Zambia. In early 2022, she conducted the Review of the British International Investment (BII) Plus' Strategic Programmes in ESG, Gender and Climate and also led the End-term Evaluation of the Kenya Relief Fund, a facility that supported early stage off grid energy companies in Kenya during the Covid-19 pandemic. Until last year, Zsofia was MEL Advisor on the FCDO Cities and Infrastructure for Growth project in Myanmar – a programme that aimed to mobilise finance for climate resilient infrastructure. In 2021, Zsofia authored a Learning Paper on the impact of digitalisation on a selected portfolio of BII Plus' health and education businesses. In addition, Zsofia is on the EBRD's roster of experts and has completed several Operation Performance Assessment Validations.
Zsofia holds an MSc in Economics from Corvinus University of Budapest and a BSc in International Management from Budapest Business School. She is fluent in English, Spanish and Hungarian.
Country Experience
Asia

Hong Kong, Indonesia, Myanmar, Nepal, Philippines, Vietnam

MENA

Jordan, Syria

Europe

Hungary, Romania, Russia, Ukraine

Americas

Guatemala, Mexico, Nicaragua

Africa

Kenya, Zambia