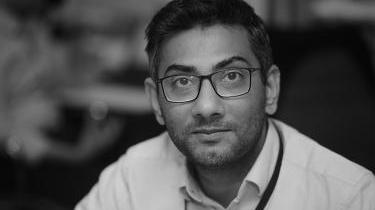 Aditya Khurana
Principal Consultant
Aditya is an experienced Public Policy and MEL Specialist with expertise in social protection and human development. He provides expertise to and manages project delivery across Triple Line's monitoring, evaluation, and learning portfolio.
Aditya is a development sector professional with over 12 years' experience of technical advisory, programme management, MEL, and strategy development across governance, social protection, health and nutrition, gender mainstreaming, and inclusive economic development programmes.
Over years, he has worked with a range of donors including FCDO, SIDA, World Bank, UNICEF, UNDP, BMGF and Children's Investment Fund Foundation (CIFF) to deliver successful, high-impact interventions across South Asia and Africa.
Aditya's work has incorporated the full spectrum of the project cycle, from analytics and programme scoping and design, through implementation, and evaluation and learning. Most notably, he has worked with the top management of FCDO to develop a framework and roadmap for FCDO's internal learning strategy; and designed a $10 million conditional cash transfers programme for improving nutritional outcomes in Rajasthan.
Aditya has undertaken MEL activities in the areas of democratic governance, nutrition and health strengthening, women's empowerment and protection, and education. He recently concluded the evaluation of Government of India's $11 Billion programme portfolio for Women and Child Development, and $60 Billion programme portfolio for Rural Development. Previously, he also evaluated FCDO's programme portfolio in Zimbabwe, and provided recommendation's for future FCDO programming in-country.
Before joining Triple Line, Aditya was Associate Director for Social and Economic Empowerment at IPE Global, leading programme delivery and business development across thematic areas relating to social protection, inclusion and accountability in South Asia and East Africa.
Aditya holds a Master's in Public Policy from University College London (UCL), and a Bachelors in Commerce from Panjab University.
Country Experience
Africa

Ethiopia, Kenya, Zimbabwe, South Africa

Asia

India, Bangladesh

Europe

United Kingdom