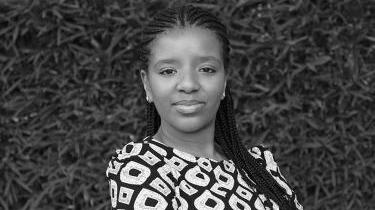 Daisy Ondimu
Principal Associate
Daisy is an experienced urban development specialist. She delivers and manages projects across Triple Line's cities and infrastructure portfolio.
Daisy has been a practicing urban planner for the past 10 years, with experience in international development. This has led to diversified experience in urban development sectors where she has delivered for Clients such as World Bank, the UN, GIZ, DFID, and local governments across Africa.
Her diversified areas of expertise following past experience include integrated land use planning, secondary city research, urban transport planning, infrastructure planning, solid waste management, informal settlement upgrading, affordable housing, capacity building at the community level, stakeholder engagement, among others.
At Triple Line, Daisy is a Principal Consultant providing technical guidance in sustainable urbanisation, infrastructure and municipal services, green growth, urban markets and urban resilience. Her role includes business development, project delivery and project management.
Prior to joining the Triple Line team Daisy worked for Cardno International Development, heading Cardno IT Transport's Urban Development Practice focusing on delivery across Africa. In parallel to leading the department's growth, she provided technical inputs for assignments such as the Integrated Strategic Urban Action Plans for the Konza-Eastern By Pass Transport Corridor within Nairobi Metropolitan funded by the World Bank, she participated in the preparation of the LAPSSET Adjacent Lamu Port Metropolitan Area Structure Plan which entailed integrated development planning, and supported development of the GIZ and the City of Windhoek Bus Stop and Bus Shelter Strategy.
Daisy has a Bachelor's in Arts in Urban and Regional Planning and a Master's in Urban Management from the University of Nairobi.
Country Experience
Africa

Kenya, Rwanda, Ethiopia, Uganda and Namibia