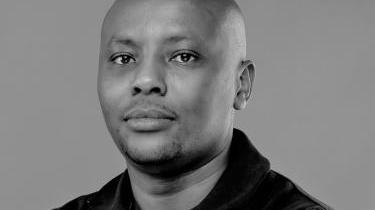 Kepha Machira
Communications & Outreach Manager
Based in Nairobi
.(JavaScript must be enabled to view this email address)
Kepha is a communication specialist with over 15 years of experience working across the East African region supporting governments and private sector organisations with strategic communications.
Kepha, a Communication Specialist, has over fifteen years of experience actively engaged in Strategic Communications, Cooperate Communications, Content Development, Brand Management, Social Media Management, and providing technical assistance to non-governmental organisations, research institutions, governments, and intergovernmental organizations. In his role at Triple Line, he takes charge of developing, managing, and expanding the organisation's communication efforts. He holds responsibility for strategic communications and outreach.
Kepha possesses profound expertise in strategic communications involving international organisations, governments, and communities. His extensive background includes successfully leading and executing comprehensive cooperate communications initiatives. Furthermore, he holds a master's degree in communication from Kenyatta University, demonstrating his dedication to continuous learning. His linguistic capabilities encompass fluency in English and Swahili, with intermediate proficiency in Somali.

Country Experience
Africa

Benin, Burundi, Cote D'Ivoire, Ethiopia, Ghana, Kenya, Madagascar, Malawi, Mozambique, Rwanda, Somalia, South Sudan, Tanzania, Uganda

Asia

Bangladesh, India, Nepal, Philippines

South America

El Salvador, Guatemala, Honduras