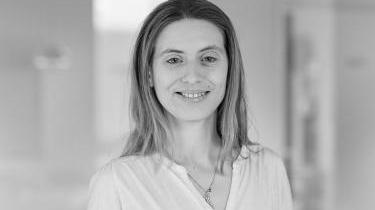 Maeva Amarger
Consultant
Maeva is an experienced private sector development consultant. She provides technical support across Triple Line's private sector development portfolio.
Maeva brings experience from programmes and challenge funds for agricultural development, financial inclusion, job creation and access to renewable energy. Maeva works across a range of private sector development programmes, with a particular focus on monitoring, evaluation and learning.
She has designed and conducted impact studies including market system impact assessments, developed results management plans, provided technical assistance and contributed to learning papers and annual reports.
Prior to joining Triple Line, Maeva worked at UNDP's Regional Centre for Africa and co-founded and managed a Zambian NGO working with private sector actors to promote sustainable waste management.
Maeva holds a BA in Social Sciences and an MA in International Relations from Sciences Po (Paris). She is fluent in English and French.
Country Experience
Africa

Ethiopia, Kenya, Malawi, Mali, Mozambique, Rwanda, Zambia

Europe

France

Americas

USA