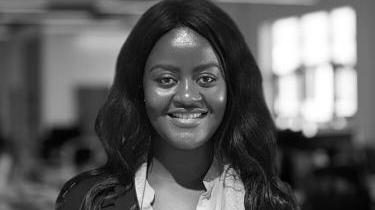 Mona Iddrisu
Senior Consultant
Based in London
.(JavaScript must be enabled to view this email address)
Mona is an monitoring, evaluation and learning expert. She works on projects and programmes for Triple Line's monitoring, evaluation and learning portfolio.
Mona carries out project-based monitoring and evaluations, project management and proposal writing across various sectors including education, gender mainstreaming, fund management and agribusiness for non-governmental, private and public sectors.
She has more than seven years' experience of research and monitoring, evalution and learning support to innovative projects in agriculture, nutrition, education and social protection. Mona has carried out process and summative evaluations, impact assessments and provided MEL support for fund management. She brings skills in qualitative and quantitative methodologies – experimental and non-experimental – and in designing data collection tools, conducting data monitoring and quality checks.
Mona has an MPhil in Social Policy Evaluation from the University of Oxford, an MSc in Development Economics and Policy from the University of Manchester and a BA in Economics from KNUST, Ghana. She speaks English, Dagbani and Twi.
Country Experience
Africa

Ethiopia, Ghana, Kenya, Rwanda, Sierra Leone

Europe

Sweden

Americas

Belize