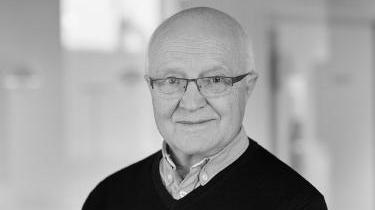 Simon Ratcliffe
Principal Associate
Simon has extensive experience in urban development, energy and climate change.
As the climate advisor on the Cities for Infrastructure and Growth (CIG) programme in Myanmar, Simon developed guidelines to aid secondary cities integrate climate change into their planning. He is also has developmental, technological, research experience and is a provider of innovative thought leadership on cities and the circular economy.
Until recently he was an energy and cities advisor at the former Department for International Development (DFID) and at the forefront of raising the profile of the sustainable cities agenda. He commissioned the Future Proofing Cities report, which was instrumental in shifting DFID's developmental focus towards cities.
Simon has played a strategic role in shifting DFID's focus towards cities in Africa. He has worked both in southern and northern Africa and is adept at strategy development in different contexts and creating synergistic partnerships amongst key stakeholders.
Simon has led numerous successful project teams during his career that have delivered a wide range of complex projects requiring multi-disciplinary inputs, including the DFID-funded Future Cities Africa programme.
For six years Simon was a board member of the Kairos Foundation, an international educational organisation that delivers leadership and personal development trainings. He led teams that delivered these trainings and became a life coach. He also mentors MBA students at the Warwick Business School.
Simon is trained as an architect, has an MSc in Urban Development Planning from University College London and an MBA from Warwick University.
Country Experience
Africa

South Africa, Botswana, Lesotho, Zimbabwe, Zambia, Kenya, Sudan, Ethiopia

Asia

Pakistan, Myanmar, Indonesia

MENA

Egypt

Europe

Spain

Americas

United States