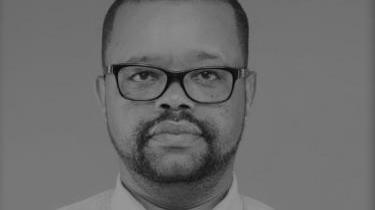 Hailemichael Taye
Principal Consultant
Based in Addis Ababa
.(JavaScript must be enabled to view this email address)
Hailemichael is an experienced professional in M&E and research in agriculture, rural development, gender integration, and capacity development.
As an experienced M&E professional, Hailemichael has a wide range of experience working across Africa within the international development sector. For example, he preivously managed the Monitoring, Evaluation, and Learning (MEL) Unit of the African Women in Agricultural Research & Development (AWARD) of ICRAF based in Nairobi. He also served as a Monitoring Evaluation and Learning Specialist for two big projects funded by the African Development Bank (ADB) and Global Affairs Canada (GAC), implemented by the Ministry of Agriculture and the International Livestock Research Institute (ILRI) in Ethiopia. Hailemichael also has experience as a researcher working for the ILRI and the Southern Agricultural Research Institute (SARI) in Ethiopia and has provided part-time consultancy services for several projects and programs implemented by governmental, non-governmental, and international organisations.
Hailemichael is particularly is interested in developing innovative and indigenous M&E tools, institutional and system change evaluation, public and private sector M&E & the nexus between M&E and transformational change. Hailemichael holds a Master's degree (with Distinction) in Development Evaluation and Management from the University of Antwerp in Belgium and a BSc in Agriculture from Haramaya University in Ethiopia. He is currently working on his Ph.D. in sustainable development and has published extensively on M&E, gender, and agricultural development in the African context.

Country Experience
Africa

Egypt, Ethiopia, Ghana, Kenya, Mozambique, Nigeria, South Africa, Tanzania

Asia

India, Thailand