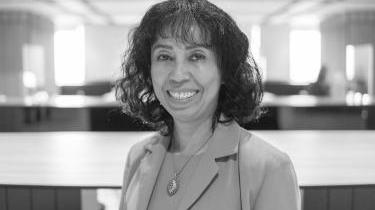 Theeri Kay Thi
Office Coordinator – Corporate Business Service
Theeri is experienced in operations coordination. She is responsible for the office, field operations and procedures for the Cities and Infrastructure for Growth Myanmar programme.
Theeri has over twenty-five years' experience in Corporate and INGO with different positions. She got master's degree from Information Science in Institute of Computer Science & Technology, Yangon, Myanmar and MBA from Institute of Economics, Yangon, Union of Myanmar. She also got the Diploma in Distribution, Manufacturing and Financial Management System from Japan.
She has strong experienced in business development and human resources over 20 years in retail business, garment, FMCG, Social Enterprise and in humanitarian sector after graduation MBA.
From this diverse background in corporate sector and INGO in Myanmar, she has adequate skills and capacity to develop comprehensive knowledge of specified sectors, managing client relationship in coordination with other relevant networks and partners.
She can coordinate with different stakeholders especially with Government of Myanmar and other public and private institutions as required. Besides, she led local based Social Enterprise and was capable to manage team well and competence to monitor, reporting and evaluating of project impact by producing regular reports and initiating to have regular meetings with steering committee members. And she also has skills of capacity building not only for the staffs and appendixes of the projects/programs, but capacity strengthening initiative with other business partners.
Country Experience
Asia

Myanmar