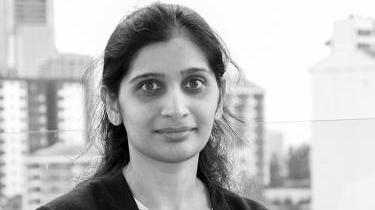 Saloni Shah
Managing Consultant
Based in Nairobi
.(JavaScript must be enabled to view this email address)
Saloni is an experienced economic development consultant. She manages and provides technical expertise on projects across Triple Line's trade and industrialisation portfolio.
Saloni is an economic development consultant with over nine years of work experience in East Africa and South Asia in areas of trade and logistics, business environment, PPPs, urban and industrial infrastructure. She has worked with governments, industry associations and donors to design programmes aimed at creating jobs and promoting sustainable trade and investment.
She has a strong focus on applying research-driven and analytical methods to design impactful and implementable programs and strategies. Her clients including the World Bank, FCDO, TMEA, Trade & Development Bank, multinationals such as BASF and Amazon India, state and national governments in India.
At Triple Line, Saloni leads and executes projects in trade and industrial infrastructure, and offers her expertise in financial and economic modelling, qualitative and quantitative research and analysis.
She carried out feasibility studies for TMEA's Trade & Logistics Clusters (TLCs) in Uganda and Rwanda. She also conducted due diligence of a private equity investment in cold chain infrastructure in Kenya. Currently, she is evaluating a 500M$ urban development program in Ethiopia, which was funded by World Bank; and is designing an Industrial Infrastructure Investment Plan for Yangon Region in Myanmar.
Saloni holds an MSc in Finance (Economic Policy) from the School of Oriental and African Studies and a BSc in Economics from the London School of Economics and Political Science.
Country Experience
Africa

Burundi, DRC, Kenya, Rwanda, South Sudan, Tanzania, Uganda

Asia

Bangladesh, India, Japan, South Korea

Americas

United States