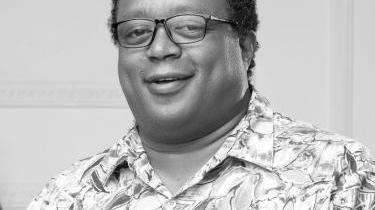 Teferra Sileshi
Head of Office
Based in Addis Ababa
.(JavaScript must be enabled to view this email address)
Teferra has over 25 years of experience in urban spatial planning and management, corporate leadership, project design and management, and policy advise. He is responsible for the growth and operations of the Ethiopia office.
Teferra has a multi-discipline background with emphasis on regional and physical planning, implementation and management, infrastructure development and policy research, teaching and training, land management, environmental issues and human settlement. He brings more than 25 years of professional experience in teaching, research and leadership of multi-sector urban studies including spatial (regional, urban and local development) planning, urban revitalization, national urbanization schemes, infrastructure planning and feasibility studies, geo-information management, urban governance, local economic development (including small and medium sized enterprise development), performance appraisal, and land use and transport/mobility analysis. During his corporate leadership roles, he accumulated expertise in international development project planning and management and appraised regional institutional performance towards establishing system improvement and development objectives.
Teferra has worked with local partners, federal ministries, regional and local offices, CSOs and consortium of NGOs, international organizations (i.e., UN-Habitat, Cities Alliance, the World Bank, GIZ, CIDA, the Embassy of Canada in Ethiopia), the Academe and many others local and international consultant groups, engaging in several multilateral and bilateral agency-funded projects – Public Sector Capacity Building Program, International Urban Partnerships Programs, and Sustainable Urban and Regional Development Program. He advised senior officials of Addis Abeba City Government in international co-operations, creating collaborative partnerships necessary to implement complex, multi-faceted development projects and proposing strategic regional development measures for Addis Ababa. He has a remarkable ability to work both at a very high level (with senior officials and bureaucrats), at the grassroots level in neighbourhoods with small entrepreneurs, as well as with professional experts. He has written multiple urban and regional development programs and projects, winning multilateral and bilateral fundings.

Country Experience
Africa

Ethiopia, Sierra Leone

Asia

Philippines